Our Natural Turf Grass is Packed with Bonus Features You'll Love

When it's time to begin a new sports field construction, selecting the right turf is key. When it comes to synthetic vs. natural turf, a natural grass field is a classic and unique look that simply cannot be beaten!
What is natural grass turf? Why choose a natural grass field over synthetic turf? There are countless benefits the come with a natural grass field!Grass fields easily regrow and repair themselves
Grass fields easily regrow and repair themselves
Natural turf keeps players cool all game long
A grass field recycles unwanted debris on its own
Natural grass turf offers better traction for athletes
Sports fans love the look and smell of a natural grass field
So, instead of installing synthetic turf that looks like real grass, why not install grass turf?
Cut Out Subcontractors and Extra Expenses When You Choose Mid-America
At Mid-America Sports Construction, our team of professionals won't stop until you're standing on a natural turf field that not only brings your vision to life but exceeds all expectations entirely! There's a reason Mid-America Sports Construction is one of the most respected names in the industry. We take pride in our work, going above and beyond to provide natural grass fields that lasts for years to come.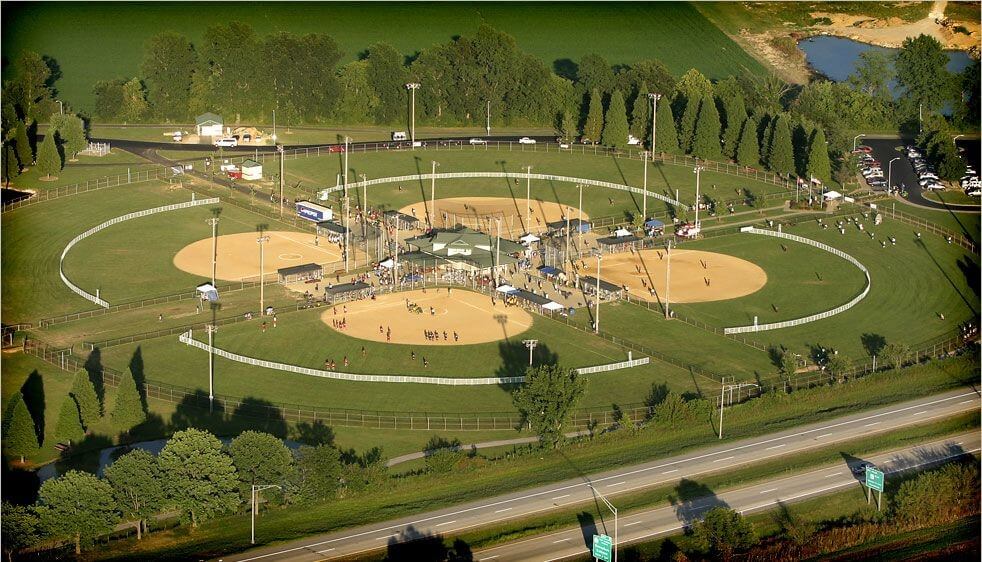 By choosing Mid-America Sports Construction for your needs, you get so much more than natural grass turf on your field!
We know not all of our clients are starting from scratch! We know how to cater to those looking for athletic field restoration and renovation! Our team of professionals don't start construction until they have a smooth, blank canvas to build the field of your dreams! We do this by removing deteriorated sod and re-grading the ground prior to construction. Plus, we also install irrigation that is crucial to maintaining a natural grass field and throw in full-field coverage that ensures your grass stays as green and lush as day one.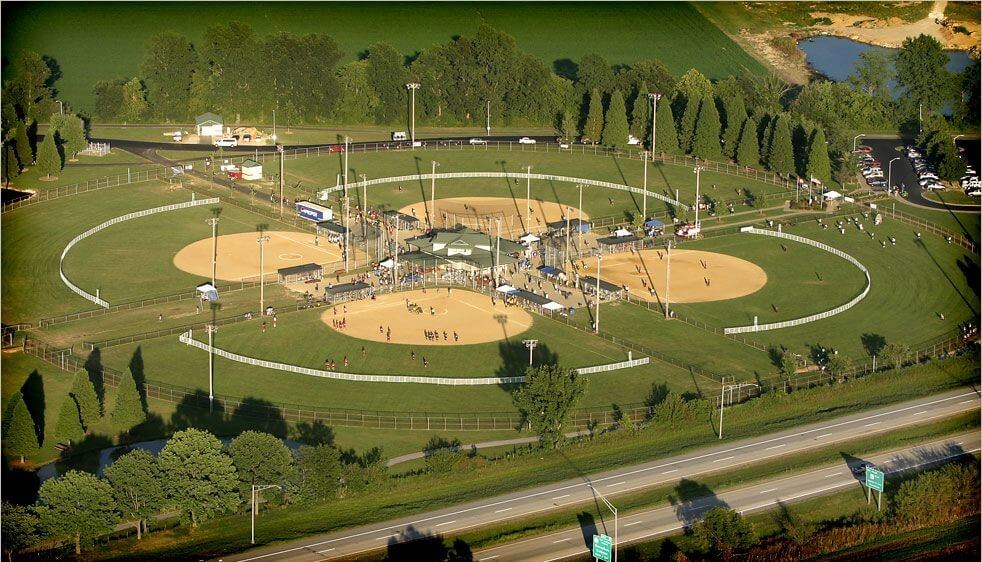 We take pride about being experts at soil drainage construction. You'll never have to worry about drying wet spots on a sports field again! We build our natural grass fields to prevent any flooding or over-watering, providing a dry, level field athletes are proud to call home!
Mid-America promotes healthy sod regrowth during construction, ensuring your natural grass field comes in thick and stays full all season long. We also offer painted field lines that are both accurate and long-lasting, providing a clean and fresh look fans will love. Finally, any needed borders and running tracks that cut out the need for unnecessary and expensive subcontractors completely!
Ready to countless benefits that come with Mid-America Sports Construction's natural turf? There's a reason we've been trusted by thousands to install top-of-the-line sports fields for more than 20 years!
Choose Mid-America Sports Construction to Install your Natural Grass Field
At Mid-America Sports Construction, we're pros at delivering top-of-the-line sports fields to clients on time and on budget. Taking the time to get to know your wants and needs is of the utmost importance to our team of professionals. We make sure we have a clear understanding of scope and budget before getting to work.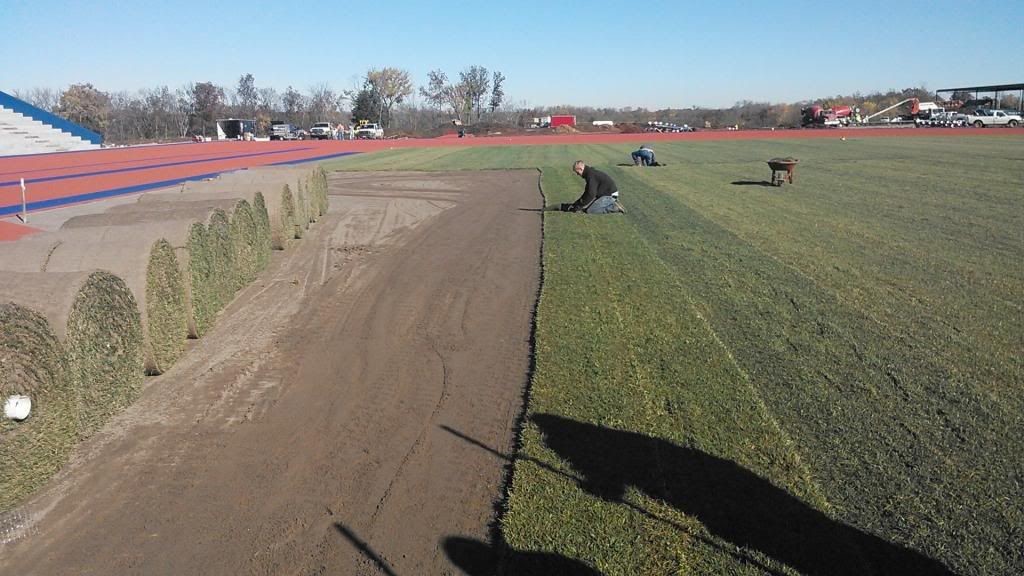 Our expertise and experience mean we're qualified to handle the most advanced and complex projects out there. Plus, our commitment to building client relationships guarantee no requested detail will be forgotten or left out! At Mid-America Sports Construction, there's a reason we've been in business for more than 2 decades: we approach every project with a commitment to excellence!
To us, you're more than a client, you're the visionary! That's why we provide clear and proactive communication to keep you involved and part of the process the whole way. Working with Mid-America means receiving helpful updates during every step of the installation.
Bottom line? When you choose Mid-America Sports Construction to handle your field construction, you're choosing a business with superior level of experience.
If you're ready for a superior sports field that stands apart from the rest, contact Mid-America Sports Construction today to learn more!