Westminster College
Synthetic turf field design and construction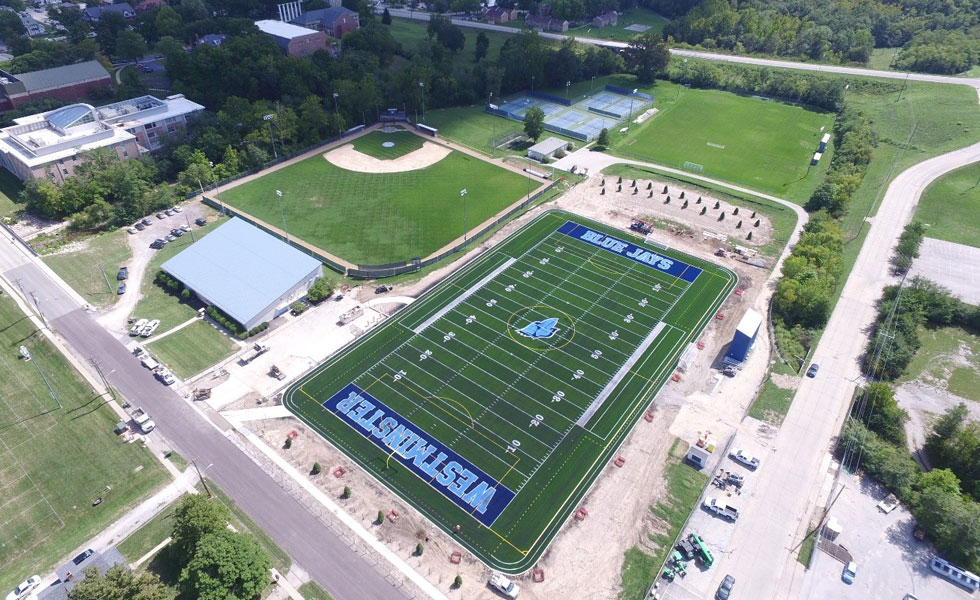 Goals and Expectations
The goal for this project was to install AstroTurf on the football field at Westminster College. Synthetic turf is a popular choice for college football fields due to its durability and low maintenance. Our contractors were able to complete this project just in time for a new season!
Challenges
For the project at Westminster College, Mid-America Sports Construction was called to only install the synthetic turf. The most challenging aspect of this project was staying in constant communication with companies doing other work at the same time.
The Solution
We pride ourselves in being able to offer top of the line customer service. During this project, we were always in contact with the client and other companies ahead of schedule to make sure everything was in line when it came time to install the synthetic turf on the football field. When communication is spot on between all parties, it is smooth sailing to the end.
Project Specs
Budget: $375,000
Field Type: Converting a natural grass field into a synthetic field
Grass Type/Product: AstroTurf 3D3 Blend HD
Facility Type: Football Field
Size of Field: Regulation
Location: Fulton, Mo
Square Feet: 95,654 square feet
Days to Complete: Started mid-July and finished before football season
Links to the website of where the facility is housed: www.wcmo.edu