University of Central Missouri
Synthetic turf baseball field construction in Warrensburg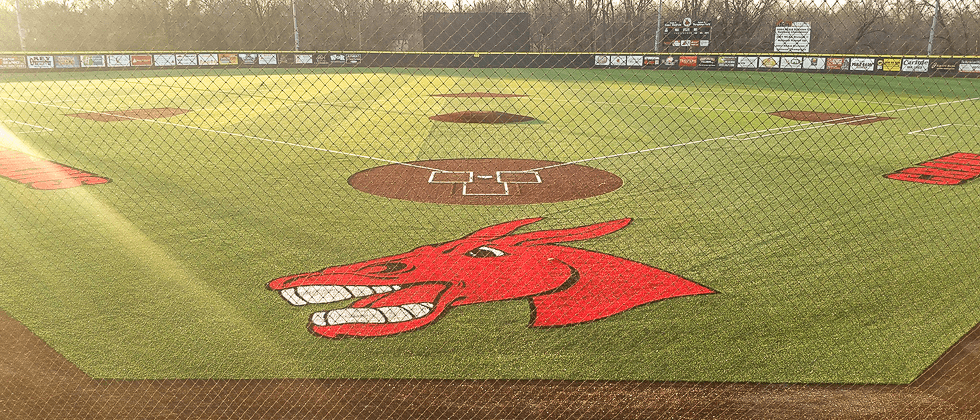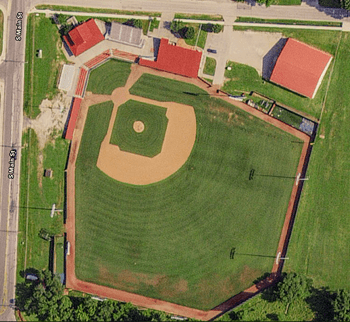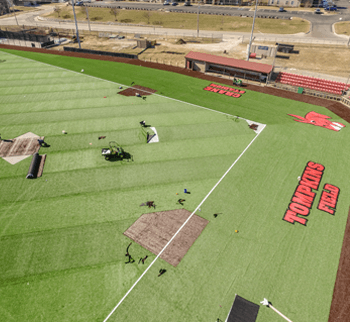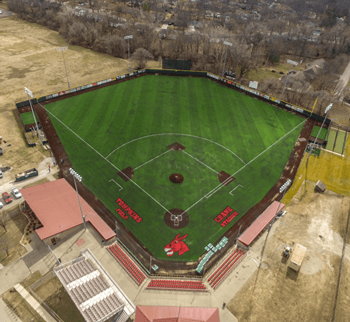 Goals and Expectations
We were happy to work with the University of Central Missouri to upgrade Crane Stadium-Tompkins Field. The scope of work included base construction and field installation on a design build project. AstroTurf Diamond R Series synthetic turf was installed throughout the infield, outfield, and bullpen areas.
Challenges
The client needed the field completed before the upcoming spring baseball season. This means the project came to us during the winter months, which made construction difficult at time. Our crew also needed to retrofit the field.
The Solution
As a team, we were able to face each challenge head-on throughout the construction process. The weather didn't always cooperate, but we were diligent with our time and stayed in constant communication with the university to inform their team of our schedule and progress.
We took this project on at the beginning of November 2015 with a deadline of February the following year. This was just in time for the start of college baseball season. The weather did not behave how we would have hoped, which meant we had to be even more conscientious of our work and timelines for the construction process. In the end, we persevered under pressure and proved we were the right team for the job.
Our last challenge was retrofitting the field with new turf while maintaining all existing structures. This includes the dugouts, fencing, etc. It was not an easy task, but we were able to work around each structure to prove, once again, why we are the best in the business.
Testimonials
"We used Mid-America for our baseball field artificial turf project beginning in October 2015 and have been completely satisfied. They did an outstanding job, were easy to work with, and completed the scope of work weeks before the final deadline. Our project funding came on Friday, October 9th and Mid-America was meeting with us on Tuesday, October 13th to discuss the scope of work, and the first day of the project started on Monday, November, 2nd. Needless to say, they were prepared and ready to work. Considering the rainfall we had during the project, they always had contingency plans and kept everyone informed of their schedule and progress."
- Scott Thomason, Asst. Athletic Director/ Facilities
"From bid process to project completion, the Mid-America Sports Construction team was a pleasure for each UCM department associated with the project to work with. Their quality of work, professional manner, and timeliness continued to impress us at every step of the project. Given the unexpected nature of a Missouri winter, the team expertly handled each situation they encountered due to the weather with ease and created a solution in order to meet our aggressive timeline."
- Dr. Charles Ambrose, President of UCM
Project Specs
Budget: 1,000,000
Field Type: Natural surface retro-fitted into a synthetic surface
Grass Type/Product: AstroTurf Diamond R Series
Facility Type: Baseball Stadium
Size of Field: Regulation
Location: Warrensburg, MO
Square Feet: 137,057 square feet
Days to Complete: 105
Links to the website of where the facility is housed: www.ucmo.edu