Buhler High School
Artificial turf football field and running track installation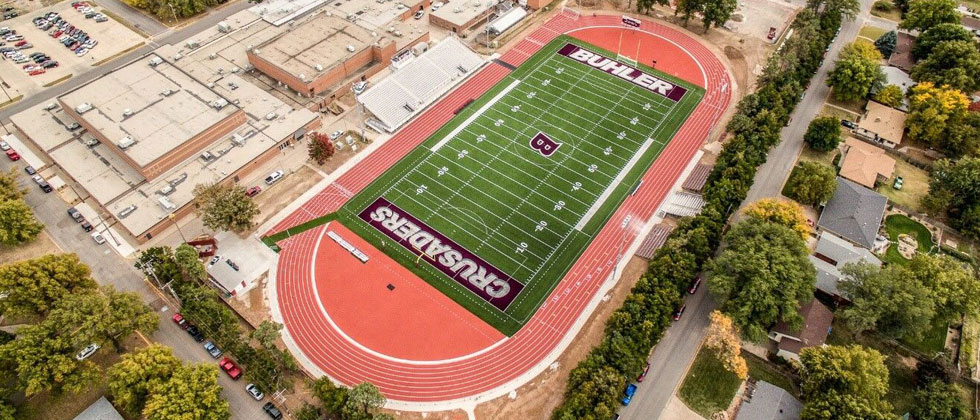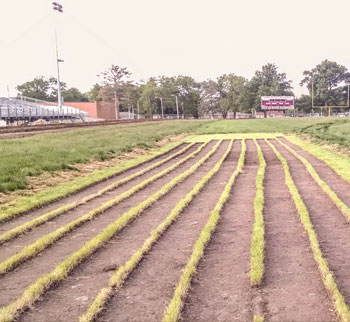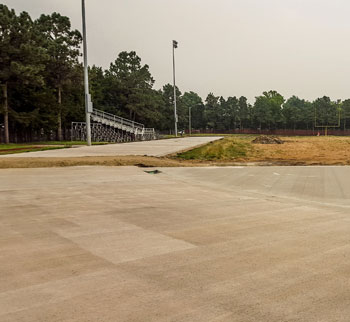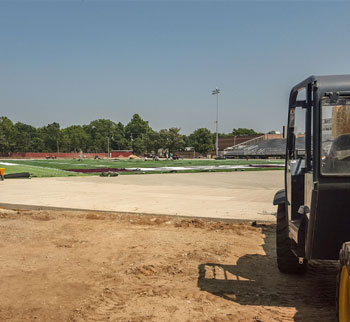 Goals and Expectations
Buhler High School in Buhler, Kansas needed to make upgrades to their football stadium. Our goal was to install a running track and a synthetic turf football field before the start of their upcoming football season.
Challenges
The main challenge for us was building the outdoor running track at the same time as the football field. Double the projects meant double the coordination. Fortunately, our team was up for the challenge!
The Solution
When taking on a project like this, all your nuts and bolts need to be aligned. The teams building the track and football field needed to be on the same page at all times. There was no room for communication errors during this project, as both teams had to work together to achieve a common goal. We were able to get everyone at Mid-America Sports Construction started on the same page. Our experienced project managers ensured everything ran smoothly throughout the entire construction process.
Project Specs
Budget: $730,000
Field Type: Natural field converted to synthetic turf field
Grass Type/Product: AstroTurf 3D 360 Decade
Facility Type: Football stadium
Size of Field: Regulation
Location: Buhler, KS
Square Feet: 80,075 square feet
Days to Complete: Started middle of June and needed to be done before high school football season
Links to the website of where the facility is housed: bhs.usd313.org