Kansas State University
Expert baseball field construction and turf installation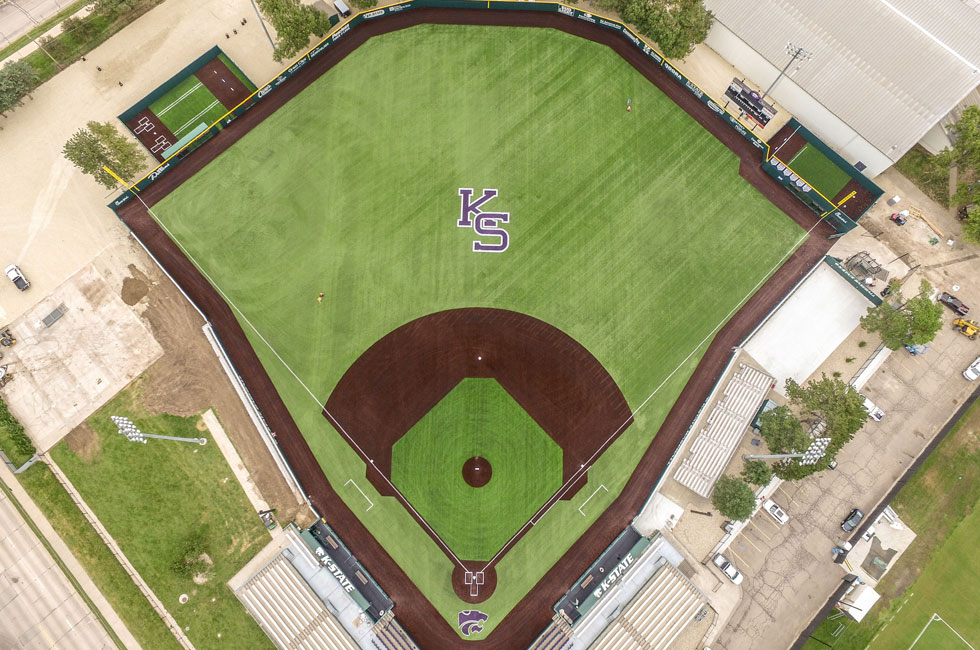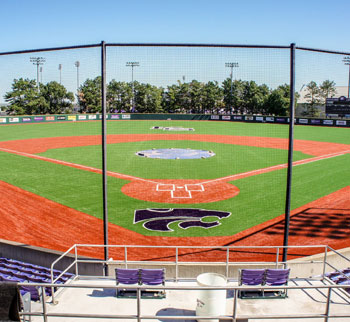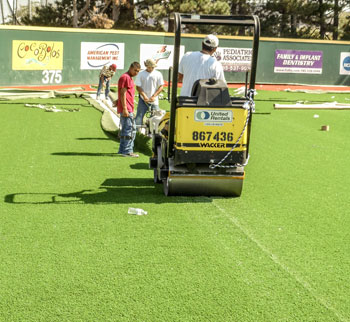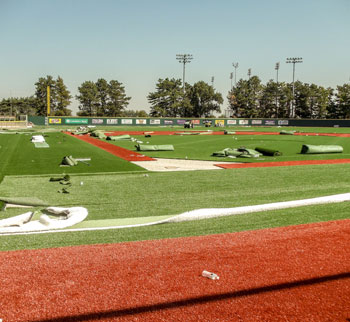 Goals and Expectations
Kansas State University needed to make upgrades to Frank Myers Field. The scope of work included the removal and legal disposal of the existing baseball turf, base construction for improvements, drainage system installation, and new AstroTurf. New synthetic turf was also installed in the batting cages.
Challenges
We faced a few challenges during this project. The work would be completed on an existing facility, which meant all our pre-construction measurements had to be exact in order to avoid any problems during base construction and turf installation. Kansas State University is a prominent Division 1 school that has had a lot of success with their athletic programs. We knew we had high standards to meet when selecting the type of turf and getting the infill correct to meet their speed of play requests.
The Solution
Our team of talented baseball field contractors were able to buckle down during pre-construction meetings to ensure the measurements and specs were right before moving onto the next phase. We were diligent in our work and completed construction on Frank Myers Field problem-free. The Wildcats are a force to be reckoned with on the diamond in the Big 12. They play at a very high level, so we needed to construct a field that they would be successful on. We were able to tailor the field to their needs and their pace of play.
Testimonials
"We were extremely satisfied with the performance of Mid-America Golf and Landscape throughout the entire construction process, from the development of bid documents and assistance with selection of the turf vendor, to the installation of the field base and turf. Each project was completed on time and within budget. Mid-America Vice President Kirk Grego and Project Manager Jeff Porter provided superb leadership during the course of work, building an excellent rapport with our administration and staff while helping guide us through the various phases of the jobs."
- Reid Sigmon, Senior Associate Athletics Director
Project Specs
Budget: $900,000
Field Type: Synthetic Re-turf
Grass Type/Product: AstroTurf 3D 60 & 3D 60 Xtreme
Facility Type: Baseball Stadium
Size of Field: Regulation Location: Manhattan, KS
Square Feet: 129,125 square feet
Days to Complete: 120
Links to the website of where the facility is housed: www.k-state.edu